Do you want something unique and customizable that stands out from the crowd? 
Transformer cases might be just what you need. With the ability to easily transform from one shape or configuration to another, these cases offer endless possibilities for customizing your gaming pc.
Various compelling choices exist when selecting a transformer case for your build, from traditional rectangular designs to more modern shapes like cubes and cylinders.
Transformer PC cases are becoming increasingly popular due to their unique look that offer both aesthetic and function.
In this article, we'll examine the current market's top picks and explain how they could be the deciding factor in building your ideal computer system.
Four tempered glass panels enhance the sleek black and orange exterior, providing an excellent view of the internal components.
You can easily customize the interior layout of the case by removing parts with screws and can adjust the included RGB Trelux lighting system.
Thanks to the wide variety of motherboard formats supported, you can customize your setup from Mini ITX to SSI CEB. The power supply cables can be hidden behind a plastic cover, and a water cooling pump of up to 360mm in height can be mounted on the case's metal top panel.
The Cougar Conquer 2 is an excellent product. It has a sturdy steel frame and large interior space, making installing and upgrading components like radiators and hard drives easy.
The fact that the sub-chassis is detachable and can be wheeled in and out of the main case eliminates the need to completely disassemble and reassemble the components each time it needs to be relocated.
All cables can be concealed behind the shrouds, reducing the cluttered appearance of your setup.
In terms of aesthetics, there's plenty to love about the Cougar Conquer 2 too. 
The front panel's carbon fiber texture elevates the overall design while maintaining a cutting-edge aesthetic. In addition, its sizable display areas will provide an elegant platform for showcasing your RGB hardware.
Finally, from a thermal management standpoint, this case does not disappoint either. It comes included with several fans already installed (three 140 mm fans at front; two 120 mm fans at rear), but allows for further expansion if needed thanks to its support for up to three extra fan mounts located in various areas inside its main chamber – including one near its top I/O ports so air flow can be maximized right where it's most needed.
In conclusion, the Cougar Conquer 2 is an excellent choice if you want a PC case that stands out in terms of performance and aesthetics.
This full-tower case looks great and can keep your computer working smoothly and quietly.
Therefore, there's plenty of room for anything that needs its dedicated cooling system or a lot of extra space to store its components. If you're looking for a sleek and powerful gaming case, go no further than the AH T600.
The case's sturdy construction comes from the use of thick steel. The side panels are strengthened with a strong metal frame inside, making them robust and suitable for storing and transporting expensive hardware components.
The Thermaltake AH T600 is designed to work with ATX, Micro-ATX, and Mini-ITX motherboards.
The AH T600 has enough room to accommodate even the largest graphics cards (up to 440mm) for a comfortable fit.
There are two 5.25-inch optical bays and storage for up to nine 3.5-inch drives, so you may store whatever material you require.
Two USB 3 ports are conveniently positioned on the front panel, so you never have to search for an extra cable behind your computer to connect to a new device.
With the integrated 200mm fan installed at the front of the case handling intake chores and two 120mm fans handling exhaust duties at the back, this case provides exceptional cooling performance, ensuring that your system remains nice and cool even during the most intense gaming sessions.
You can fine-tune the temperatures to your liking and ensure everything remains within its proper temperature ranges with the help of the integrated fan speed controller.
Whether you're putting up a low-end gaming PC or a high-end customized rig, the Thermaltake AH T600 gaming case will provide excellent value in both design and function. There is no question that this outstanding complete tower will provide gamers with all they need at a reasonable price, thanks to its spectacular appearance, robust build quality, substantial internal space, and good cooling choices.
The Antec Torque offers a unique blend of ventilation and cooling options with its three 120mm fans that can be adjusted manually or controlled with the push of a button.
The integrated fan controller has three-speed settings and up to five lighting effects that may be activated simultaneously. Its two USB 3.0 connectors and two USB 2.0 ports make it easy to attach more devices.
It also has a third fan splitter that can direct airflow in any direction.
Moreover, the Antec Torque's support for E-ATX motherboards means it can accommodate numerous graphics processing units (GPUs) and high-end Memory and processors intended for gaming.
High-quality components and construction guarantee reliability even during extended gaming sessions without sacrificing speed or cooling.
Four 5.25″ drive bays are outside for optical disks and seven 3.5″ inside for numerous hard drives or solid-state drives (SSD).
In this case, the substantial tempered glass side window panel is another modern feature that reveals all the inner workings of the chassis.
Whether you're a rookie gamer or a seasoned enthusiast seeking solutions for maximum performance in every condition, the Antec Torque is a fantastic option among the case pc transformer on the market today thanks to its extensive feature set and sturdy construction materials.
As a bonus to its excellent performance, its striking appearance makes it possible to create a striking, unique, and aesthetically pleasing arrangement.
The InWin Dieys is compatible with motherboards measuring between Micro-ATX and E-ATX or up to 12 inches by 13 inches; they provide eight expansion slots for various graphics processing units and can accommodate cards measuring up to 360 millimeters in length.
It has two power supplies (1200W and 320W) and a bespoke AIO liquid cooler with 800 mm of expanded tubing.
The powerful AI in the InWin Diey can identify natural interactions like face recognition, speech, and hand gesture control, making it possible to operate the system without effort or need for a mouse or keyboard.
In addition, it can be easily controlled by voice thanks to its compatibility with Alexa and Google Home.
The InWin Diey has a built-in projector and four disk bays that can accommodate a 3.5″ or a 2.5″ drive to watch movies and TV programs in your home.
Its CPU heatsink reaches 170 mm in height, making it suitable for the latest hardware.
Because of its many features, it can give unprecedented levels of fun while keeping everything operating smoothly and effectively at all times, making it ideal for gamers who require more outstanding performance capabilities while maintaining an appealing visual appeal.
The case is made from a solid aluminum alloy that has been sandblasted and anodized for a sleek look.
It has two USB 3.0 ports on the rear panel and an adjustable fan speed to cool your components during long gaming or lengthy processing sessions.
Inside, the CGX7 Cobalt has plenty of space for hardware, accommodating up to four 3.5-inch hard drives, three 2.5-inch solid-state drives, and four full-length extension cards.
In this case, you may use either an ATX or Mini ATX motherboard, giving you many options for how your system is put together.
Two USB 3.0 ports, two HD audio jacks, a microphone connector, and an eSATA port can be found on the front panel, making it easy to attach and detach various accessories and external drives.
The Fantech CGX7 Cobalt has six fans installed for cooling purposes: three front-mounted reverse-flow 120mm fans and two rear-mounted 120mm fans that can be toggled between low (800 RPM) and high (1500 RPM) speeds via a switch on the top of the chassis.
Additional 120mm fans or dual-fan radiator configurations up to 280mm in size may be mounted to one of seven available extra mounting positions, three on the front panel and four on the back.
You shouldn't go any further than Fantech's CGX7 Cobalt if you want a computer case that is both exceptionally sturdy and aesthetically pleasing and provides excellent performance and several expansion opportunities.
It's excellent for high-powered gaming rigs or content production systems because of its attractive design and effective cooling.
In addition, it can be set up in any way the user likes because of its modular construction, and it only takes up a little room on a desk when it's all put up.
In terms of size, the Dareu CS-8856 White Tiger pc case is fairly large at 605(L)x373(W)x577(H)mm. 
Because of the vast space for venting and cooling components, it is particularly well-suited for motherboards of a more substantial size.
Five blower fans are included in the casing to aid this process; two are in the front, two at the top, and one in the back.
Therefore there is no need to worry about compatibility when using powerful CPUs thanks to the 200mm CPU Upper Limit that is built in. And because the GPU Card has a limit of 330mm, even very long video cards may be mounted without any issues. In addition, the computer has seven expansion slots, two USB 2.0 ports, one USB 3.0 port, an audio output line, and a microphone jack for plugging in external devices like microphones and headphones.
The Dareu CS-8856 White Tiger pc case is among the best currently available for constructing a high-end gaming PC due to its excellent combination of features, which includes a stylish design appropriate for gaming rigs, excellent airflow thanks to five blower fans included in the package, support for large CPUs up to 200mm and GPUs up to 330mms, and seven expansion slots.
The white exterior and distinct tiger patterns set this case apart from the competition, giving your rig an appearance that won't go ignored.
The case comes pre-installed with three dust filters and four fans – two intake fans and two exhaust fans – which makes it easy to keep dust out and ensure optimum airflow. 
The side panels are made from steel and feature fan grills that make sure hot air is exhausted quickly.
It can accommodate full-length graphics cards, offers up to nine expansion slots, and has seven disk bays, ten LED lighting connectors, and two USB 3.0 connections on the front panel.
This gaming box can accommodate almost any ATX motherboard up to 12 inches by 10 inches in size.
In addition to the 25mm cable routing beneath the motherboard tray, there are rubber grommets around the board's perimeter, so plenty of areas are inside for cable management.
Because of its many open vents and fan holes, the Cougar Conquer gaming case allows for excellent ventilation.
Effective cooling may be achieved with six 120/140mm fans in the top, front, and rear parts or three 200/230mm fans in any of those locations.
Also, when activated, the four included 120mm fans' RGB LEDs provide a breathtaking visual impact. The I/O panel has a speed controller for the system fan, which is helpful in excessive heat or when you wish to regulate the volume of the system's fan in calmer settings.
The Cougar Conquer gaming case is superb for the money, as it combines a stylish design with excellent ventilation characteristics to meet various demanding gaming requirements.
This lightweight chassis is a strong competitor for best-in-class aesthetics and performance due to its wide variety of expansion slots and drive bays, support for expanded graphics cards, and variable fan speeds.
How many fans can fit in a Transformer gaming case, and what sizes are supported?
The number of fans that can fit in a Transformer case and the sizes supported will depend on the specific model of the case.
Generally, most Transformer gaming cases are designed to support multiple fans in various sizes to provide optimal cooling for the PC components. Some cases can accommodate up to six fans, while others may support even more.
Are Transformer case better then other pc cases?
PC cases, have their own advantages and disadvantages depending on the needs and preferences of the user.
One potential advantage of Transformer cases is their unique design and aesthetic appeal while they may not necessarily be superior in terms of airflow or performance compared to other PC case options on the market.
Please follow and like us: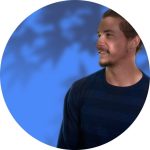 I am a PC enthusiast with a passion for gaming and all things tech. With years of experience building and customizing PCs, I have become a go-to source for PC case reviews and gaming insights. I am dedicated to researching and writing about the latest trends and developments in the PC gaming industry, with a particular focus on PC cases. From budget-friendly options to high-end builds, I have the expertise to guide you through the process of selecting the perfect case for your needs. Whether you're a beginner or a seasoned pro, my in-depth reviews and practical tips will help you make an informed decision.