NAS cases are becoming an increasingly necessary accessory for tech-savvy individuals who are always on their PCV. Whether you like to play video games, run an online shop from home, or own a small business, a good NAS pc case will help you protect your data and allow for remote access to your files.
Aside from providing security, it also allows for more data space. But with so many types of computer cases to choose from, it can be challenging to decide which one is best nas chassis. They come in all shapes and sizes; some break compatibility with other features, some have good cooling, others are noisier than a vacuum cleaner.
Although the speed performance and security depends on the what raid level you choose , you can configure for best raid for NAS according to your needs.
If you are shopping for a NAS case, our review of the ten best computer cases for network access storage will provide you with all the information you need to make an informed decision. Keep reading to find out more.
What Is The Purpose Of NAS?
Network Access Storage (NAS) is a device that stores data over a network. NAS devices are usually connected to the network via an Ethernet cable powered either by AC or DC power. They are accessible by other computers on the same network, making them an ideal storage solution for small businesses.
You can configure a NAS device to share files with all computers on the same network or with specific computers on the same network. It is also possible to set up a NAS device to share files only with computers outside of the local area network (LAN).
If you're on a tight budget and looking to connect your storage to your local network, converting an old PC into a NAS (Network Attached Storage) can be a cost-effective solution."
How to Choose the Right NAS Case Device?
Choosing the right NAS device is essential to ensure data integrity, security, and accessibility. Many factors need consideration before making a purchase. Each NAS device has its own strengths and weaknesses.
For example, some NAS devices have a lot of storage capacity while others have a lot of processing power. You should consider what your NAS device needs to do for the best fit. Let us look at some of the factors that will influence your choice of a NAS computer case:
Storage Capacity
NAS is a network-attached storage device typically used to store large volumes of data. Its storage capacity determines how much data you can store and how fast you can access it. A larger storage capacity means more data can be stored, which means faster access to this information when needed.
Processor, Controllers, and Memory
Smaller NAS systems do not have the storage capacity or processing power of larger ones and will slow down when used heavily. Some backup solutions allow you to avoid deduplication encryption altogether, so this might be an option if you have these needs. Meanwhile, arger NAS systems will usually offer multiple storage controllers for faster performance and enhanced capabilities.
Network and Connections
NAS Network and Connections are the backbone of NAS performance. The higher the bandwidth, the faster data is transferred between devices. To achieve high performance, you should connect the NAS device to a network that can provide enough bandwidth for data transfer.
Populated or Diskless?
A populated NAS is a device that comes with hard disks installed, while a diskless NAS is a device without any hard disks. Populated NAS devices are more expensive as they come with pre-installed hard disks. However, they offer greater storage capacity and are easier to set up. On the other hand, diskless NAS devices are cheaper and easier to set up but have lower storage capacity.
Caching and Hybrid Drive Features
Caching is a technique that stores the most frequently accessed data in fast, local memory. This way, if the data is requested again, it can be retrieved from the cache instead of being read from slower storage. Hybrid drives combine the benefits of both traditional hard drives and solid-state drives.
The latter are more expensive but offer faster access to data and less wear and tear on moving mechanical parts. The two features affect NAS performance because they ensure that users can work with more significant amounts of data faster while reducing power consumption and system costs.
Operating System
The NAS operating system is the software that runs on the NAS. It manages the day-to-day operations of the NAS, and makes it easier for you to access and share your data. It can be a good idea to use a third-party operating system like FreeNAS, because it offers more flexibility in terms of configuration options than an embedded OS.
What are the 10 Bes Nas Cases For Servers
Now that you already know what features to consider when choosing a NAS pc case, here are the best computer cases for NAS.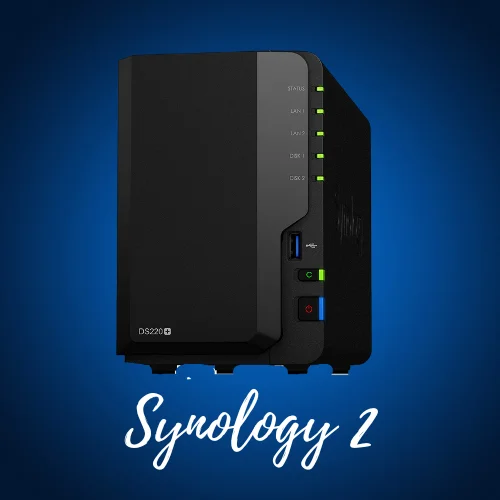 The Synology DiskStation DS220+ is a powerful nas server case that allows users to store and share files and data both securely and reliably. It is equipped with dual 1GbE LAN ports, allowing network switchover and Link Aggregation.
It delivers over 225 MB/s back-to-back reads and 192 MB/s consecutive write throughput. With its dual-core processor, the case is ready for business applications and provides data redundancy with RAID 1 disk cloning to avert sudden drive failure. Furthermore, Synology DiskSt delivers reliable and robust storage for your data.
It comes with the latest Intel processor and 2 GB of DDR4 memory, so you can transfer large files faster and share them with anyone. Synology DiskSt protects data through hardware encryption, on-the-fly compression, and syncing with Cloud Station & other Synology NAS devices.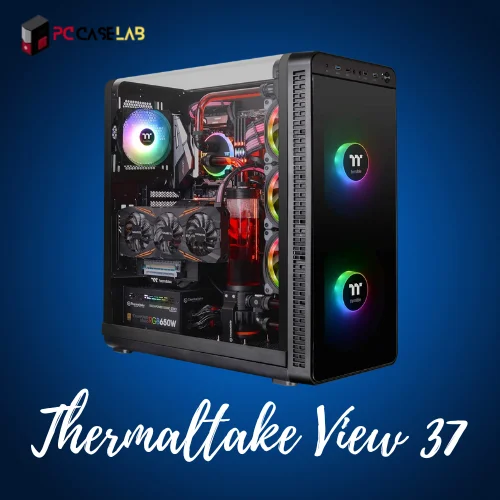 The Thermaltake View 37 Mothe is such a great case. You can control the 2-way lighting by linking it to your motherboard, or you can set the five preinstalled 16.8 million-color ARGB fans to any color you want. It's also got a vertical GPU placement design, so your video card won't sag. And it measures 21.2″ x 10.6″ x 20.6″.
This lightweight case only weighs 24.91lbs, so you'll have an easy time moving it around. The case supports up to 8x 2.5″ drives or 4x 3.5″ drives in the back and 3x internally.
Additionally, this case can fit multiple motherboard sizes – from micro-ATX to ATX and the Extended-ATX.
There is also a lot of room for expansion, including a ton of PCI/PCI-E slots and the ability to mount graphics cards on the side.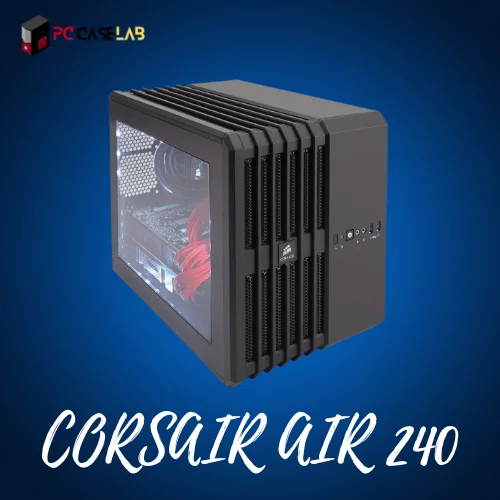 The CORSAIR Carbide AIR 240 M is a Mini-ITX PC case designed for those who demand high performance and excellent cooling from their system. The AIR 240 M is the perfect case for anyone looking to own a small form factor, high-performance gaming or Home Theater PC.
It integrates about 6TB storage capacity, leaving you with lots of space for your files. With three 120mm fans included, this latest design has excellent cooling performance and an elegant yet rugged aesthetic. It's big enough to cool your CPU, GPU, and other hardware, but compact enough to take wherever you want.
The high-quality aluminum and steel materials make it tough enough for everyday use. A seamless side panel reveals a spacious interior and provides an unobstructed and breathtaking full-length window. This case is designed to be simple but elegant, providing you with the means to build a stunning system.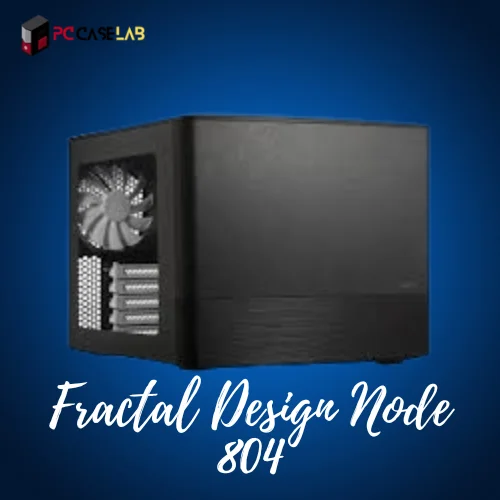 The Node 804 is a celebration of the latest technology and innovation from Fractal Design. It's the perfect foundation for your PC, balancing sleek aesthetics with great functionality, all at an affordable price.
This small but powerful case delivers everything you need, from sophisticated style to outstanding performance. The case simultaneously supports as many as four radiators and incorporates 3x Silent Series R2 fans.
It has extra space in the front to accommodate a slim slot-in ODD bay, an optical bay drive, and two 2.5″ drives. Meanwhile, its 5 expansion slots enable multiple GPUs configuration and setups.
SilverStone DS380B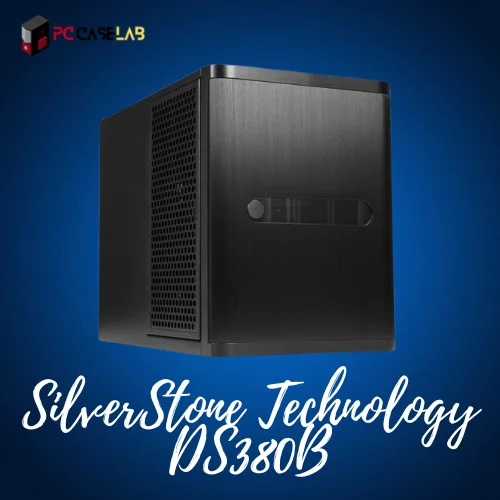 The SilverStone DS is a fully modular dual-purpose ATX and microATX PC case with an elegant, streamlined design that's easy to assemble. It comes in a small form factor that can fit just about anywhere but delivers a no-compromise performance thanks to cutting-edge technology.
This silverstone nas case supports 12 total drives with 8 hot-swappable 3.5″ or 2.5" " SAS" "SATA" and four fixed 2.5″ drives, while delivering an exceptional storage space and adaptability for a compact form factor.
It is equipped with a prime, rubbed aluminum front door that supports a graphics card up to 11″. At the same time, a lockable power button design offers peace of mind. Lastly, you get an adjustable LED that you can customize to your desired color.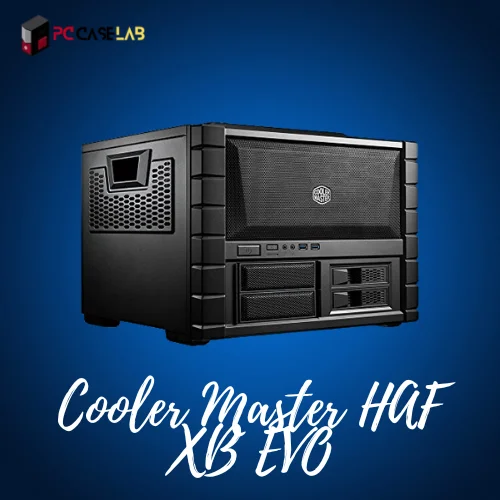 Cooler Master HAF XB EVO is one of the most versatile cases you'll ever own. It is an ideal choice for the modern computer enthusiast designed to be both a formidable enclosure for gaming or any other purpose and a test bench to push your system to its limit.
This nas chassis features two trifle fans at the front and supports a 240 mm radiator, resulting in impressive airflow for all your cooling needs.
This case has enough space inside to support a tower CPU cooler of up to 180 mm tall, as well as VGA's up to 334 mm long. It is also compatible with 4 HDDs that can be swapped with SSDs and features a removable motherboard tray for installing or switching components. On the downside, the dust filtration system needs improvement.
Supermicro Superchassis CSE-721TQ-350B Mini-Tower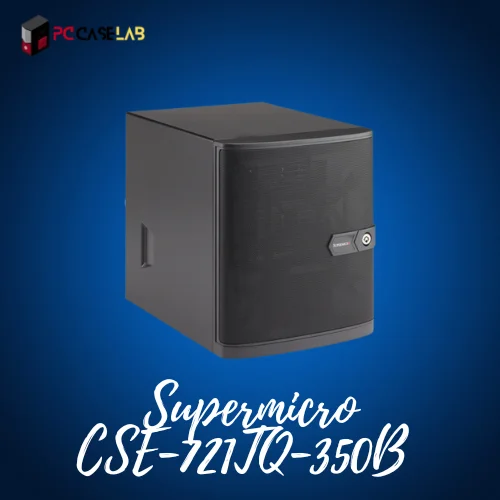 Supermicro Superchassis is a perfect balance of elegant design and superb quality. It uses a single AMD and Intel processor for fast performance and is designed to be modular, allowing you to grow with your needs in mind.
The chassis will impress you with its seamless internal layout and cable management. Four hot-swap drive bays on the case can support 3.5" drives, while two internal bays accommodate 2.5" devices.
CSE further comes with a 350W 80Plus PSU and a 5.25" drive bay fitted on the top. Overall, this will be a great option if you're searching for the best features on a well-built computer case with a neutral design.
Rosewill RSV-R4000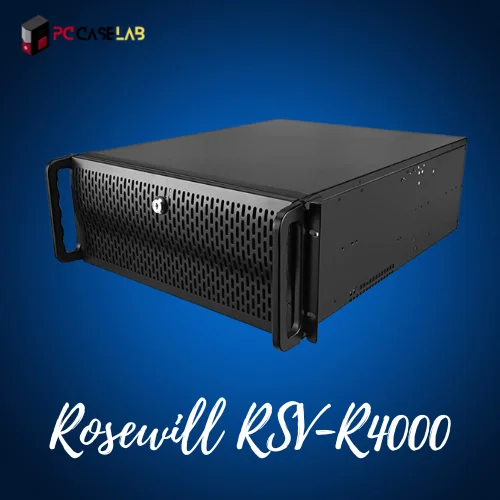 The Rosewill RSV-R4000 is a 4U rackmount server nas chassis that supports dual Intel Xeon Dual Core, Quad Core, or 8 Core processor and CEB (12″ x 10.5″) and ATX (12″ x 9.6″) motherboards with a length of up to 12 inches.
This affordable server offers a formidable build quality while proving to be an excellent cooling solution. It comes with four case fans for increased cooling efficiency and includes a pair of USB 2.0 connectors on the front panel for seamless connectivity.
RSV-R4000 is a secure fit for any server room environment thanks to its lockable front panel and bottom mounting points. Finally, its spacious interior and 12 drive bays offer you loads of versatility.
Corsair Obsidian Series 500D RGB SE Premium Mid-Tower Case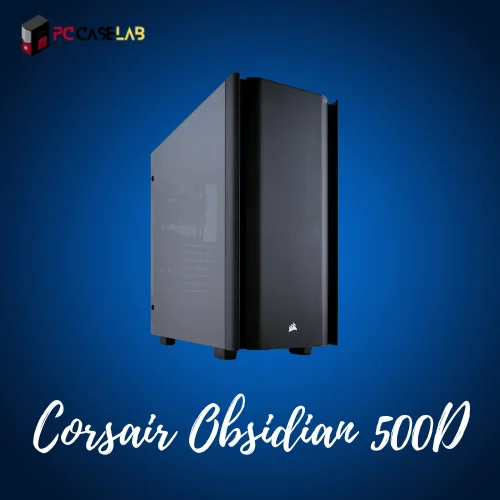 The Obsidian Series 500D is a super-slim PC case that delivers luxurious styling and performance. It measures 9.33: W x 19.69″ L x 19.96″ H and comes with a design focused on high-performance gaming rigs.
Obsidian Series 500D is equipped with tempered glass panels to show off its build. The clean exterior lines and iconic design will make your build look amazing. With customizable RGB lighting and a fully modular design, it's everything you need in a pre-built gaming PC.
It has got it all: excellent cooling, beautifully-designed case, and the latest RGB lighting technology. Forget about your old HDDs and upgrade today to Corsair's Obsidian Series 5. This chassis has easy-to-use mounts and a cable routing system that helps hide your wires and more.
TERRAMASTER F5-221 NAS 5-Bay Cloud Storage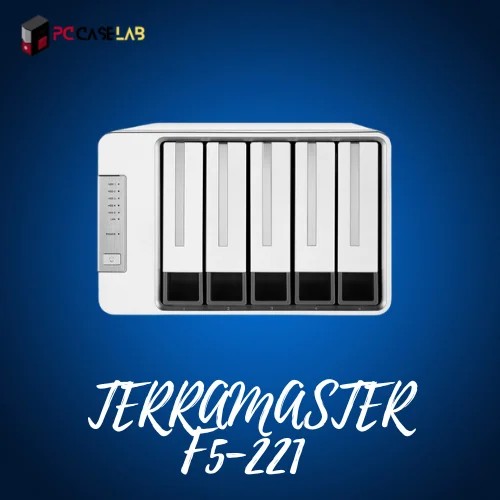 Ultimate data security, powerful, intelligent; just some adjectives used to describe this impressive NAS case. Terramaster's F5-221 is the world's first diskless storage device with two 1GbE ports, each arriving at 119MB/s read and 118MB/s write.
It's powered by Intel Apollo (J3355) 2.0GHz dual core CPU, as well as 2GB random access memory. AES hardware encoding engine enciphers shared folders as well as network information transmission, stopping the bad guys from accessing your files.
TERRAMASTER F5-221 is the perfect choice for people who need a NAS to store and share data or backup files. It has a reasonable price and offerssynchornized hardware multicasting of up to 2 simultaneous 4K live video streaming.
This NAS case is compatible with 3.5″ and 2.5″ SATA HDD and 2.5″ SATA SSD. Lastly, it comes fitted with a smart temperature control fan for adequate heat dissipation.
Bottom Line
If you are looking for the perfect replacement for your external drives, you might want to consider getting Network Access Storage. These devices will save you money and bring some efficiency to your work. The review above provides you with possible options that will be great for someone looking for their first NAS device.
What are the benefits of Network Access Storage?
Network Access Storage (NAS) is an excellent way to store data. NAS systems offer significant benefits over traditional storage and a variety of options. The data can be accessed by several people simultaneously and stored in multiple formats, such as a document and video. These systems also offer greater protection against natural disasters, as they are off-site.
Can I build my own Network Access Storage?
Network storage devices are a great way to store data on a network. Organizations use them to store or broadcast media, back up workstations and corporate servers, or stream live video. But the cost of these systems can be expensive for individuals. If you are looking to build your own NAS, you will need four components: a hard drive, a motherboard, RAM, and a power supply.
What is the difference between a NAS and a server?
A server refers to computers that store the data shared by servers. It usually has a large memory and is connected to the internet. NAS are devices for storing data on a local area network. They offer greater storage capacity, but require an internet connection to access files remotely.
What is the purpose of NAS?
A NAS system is a network-connected storage device that allows authorized network users to store and retrieve data from a centralized place.
How to buy the best NAS case for PC?
Amazon is an excellent place to look for the NAS case for a PC. You can see the list of some of the most extraordinary situations that will meet your requirements.
What motherboard is ideal for a NAS case?
ASUS Prime B450M Motherboard, MSI Z390-A Pro Motherboard, and GIGABYTE B365M DS3H Motherboard are some of the best motherboards for NAS cases.
Is buying a NAS worth it?
There is no one-size-fits-all answer to this question, as the NAS case for you will depend on your specific needs and requirements. However, a NAS can be a significant investment if you want to create a reliable and secure storage solution for your home or office. 
Please follow and like us: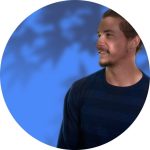 I am a PC enthusiast with a passion for gaming and all things tech. With years of experience building and customizing PCs, I have become a go-to source for PC case reviews and gaming insights. I am dedicated to researching and writing about the latest trends and developments in the PC gaming industry, with a particular focus on PC cases. From budget-friendly options to high-end builds, I have the expertise to guide you through the process of selecting the perfect case for your needs. Whether you're a beginner or a seasoned pro, my in-depth reviews and practical tips will help you make an informed decision.